Since beginning of 2018, we are part of Academy of Finland's Centre of Excellence in Research of Sustainable Space (FORESAIL). The FORESAIL Centre of Excellence aims to improve sustainability of space activities by improving the modelling and observations of space weather and (our part) by developing Coulomb drag technology for deorbiting satellites to avoid space debris. FORESAIL aims to fly three cubesats in LEO, in GTO and in the solar wind. All satellites will have a Coulomb drag tether. The first one will test deorbiting, the second one will use the tether as a scientific instrument to measure the plasma density, and the last one will test the E-sail in the solar wind. The other partners of FORESAIL are University of Helsinki, University of Turku and Aalto University.
---
100 m long test tether experiment was launched in June 2017 onboard the Aalto-1 satellite. We are waiting for other experiments to finish and the satellite's subsystems be tested so that our experiment could be started.
---
NASA HERTS-2 project
In phase 2 of the project, NASA Marshall Space Flight Center makes experiments in plasma chamber to measure the strength of the E-sail effect.
---
NASA Marshall Space Flight Center studied how to apply to the electric sail for a rapid heliopause mission in their HERTS project (Heliopause Electrostatic Rapid Transit System) in 2014.
---
The ESTCube-1 satellite was launched on May 7 2013 to polar sun-synchronous 667 km orbit from the European Spaceport in Kourou, French Guiana. ESTCube-1 is a 1U CubeSat and Estonia's first satellite. Its main task is to measure the strength of the E-sail effect in low Earth orbit. ESTCube-1 will deploy a 10 m long tether and charge it up which allows us to measure the E-sail force exerted on the tether by the ionospheric ram flow acting on the satellite. We use the ionospheric ram flow as a substitute for the solar wind to be able to measure the E-sail effect (Coulomb drag) at low cost in low Earth orbit.
The progress of the ESTCube-1 mission can be followed on its Facebook page. An ESTCube special issue was published in May 2014 with 9 technical peer-reviewed articles.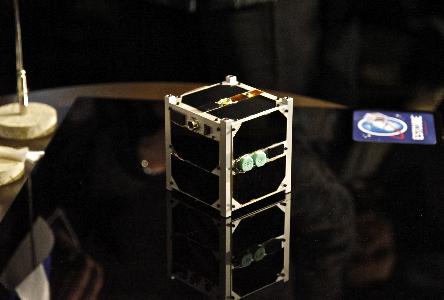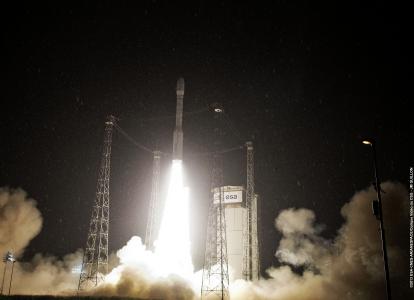 ---
The ESAIL EU FP7 project (2011-2013) developed laboratory prototypes (TRL 4-5) of the key components of the E-sail. The project involved five countries, nine institutes and had a EU contributed budget of about 1.7 million euros.